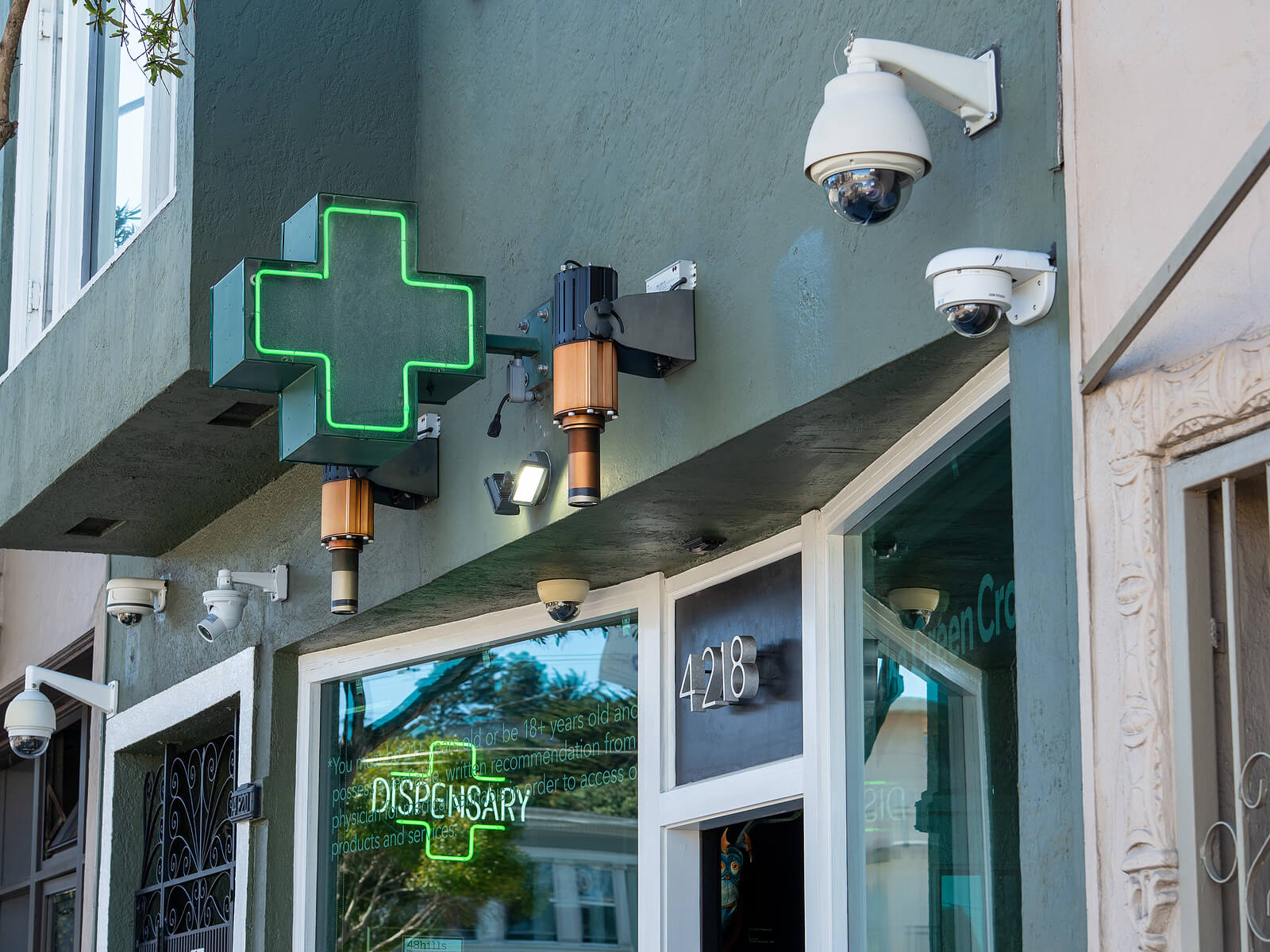 What to Expect at a Pot Shop on Your Colorado Vacation
Last Updated April 17, 2023
/
Published March 10, 2020
Colorado marijuana tourism is just one more way to enjoy your Rocky Mountain vacation. But, if shopping at a marijuana dispensary is a new experience for you, it can be intimidating. Fortunately, the Vail Valley & Summit County area offers an array of quality, professional dispensaries. With locations from Eagle to Frisco, you'll find one that's convenient for you. So, what can you expect when visiting a legal dispensary? Let's go inside and find out.
First of all there, is A LOT of security
You can't just walk in. Most likely, you will need to ring a buzzer at the door, and you'll definitely be asked to show photo ID, no matter your age. You can also expect camera surveillance as state law requires that dispensaries record who's doing the buying and selling. Dispensaries are often cash-only businesses so they usually put extra security measures in place. Which brings us to the next point.
Pay with Cash
More and more dispensaries are starting to have the capability to take credit card payments, but just to be safe, plan on paying with cash. In an effort to make purchasing easier for their customers, some dispensaries conveniently house an ATM. Otherwise, bring your cash, not your card.
Take your time
Buying Marijuana at a dispensary is not just simply asking for some weed.
You will be presented with a menu (like a restaurant) with dozens of marijuana strains to choose from, available in loose form (with names ranging from "Ghost Train Haze" to "Oaktown Crippler"), along with prepared edible products (cookies, candies, you name it). And that's on top of yet other products, including topical skin treatments and consumable concentrates in wax or "shatter" form (shatter is the "purest and most potent" form, according to High Times). Frankly, it can be overwhelming for first-timers so don't be afraid to ask lots of questions. The person behind the counter is there to help you.
Speaking of the person behind the counter…
That person is know as a "Budtender," like a bartender who serves buds. In the majority of dispensaries, the budtenders are highly informed professionals, trained to answer your questions to guide you through the the selection process. (In fact, they often have more in-depth knowledge than you even need, so don't hesitate to ask them for help. You'll enjoy your experience much more.)
It may be legal but it ain't free
At a recreational (as opposed to medical) dispensary, marijuana in loose form will run about $18 for one-sixteenth of an ounce — the smallest amount that the store sells — and that's before about 20% in state and local taxes. Still, cheapskates can find deals by cost-comparing from dispensary to dispensary. And some dispensaries even offer coupon savings.
And of course, souvenirs…
Dispensaries sell more than pot. They also sell pot paraphernalia, and – since you can't take marijuana back home – you can always buy a T-shirt or other memento as a souvenir.
There are a huge number of reputable dispensaries located throughout Summit County. Visit our directory of dispensaries to find one that's convenient and offers what you're looking for.