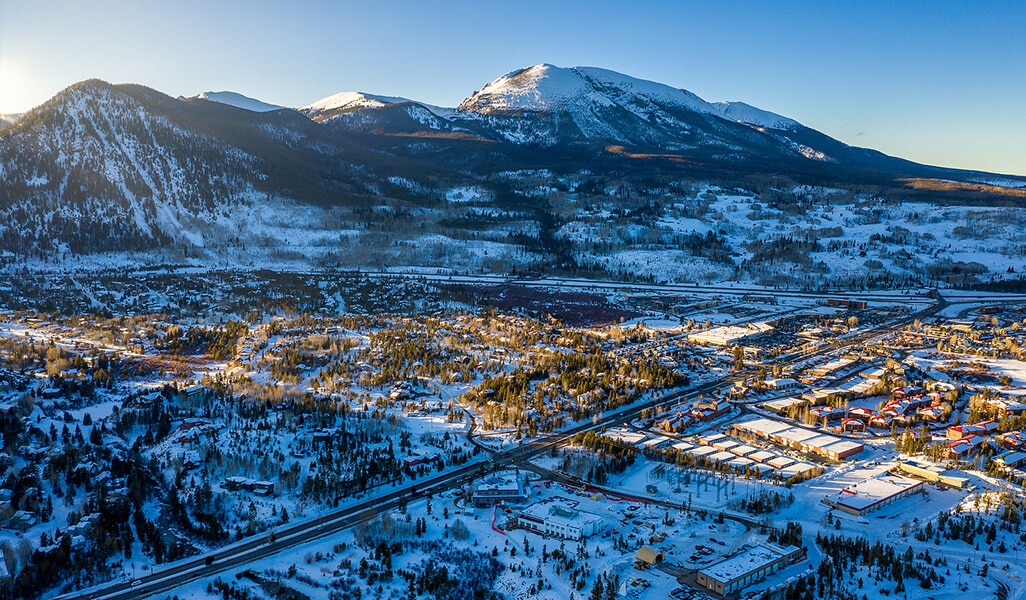 These are Our Favorite Frisco Restaurants
Last Updated April 17, 2023
/
Published November 10, 2022
This lovely Colorado mountain town is nestled next to the Dillon reservoir and surrounded by public land. Frisco is an ideal place for outdoor enthusiasts because it is centrally located to six well-known Colorado ski resorts. However, if your visit is centered around finding an amazing place to eat, you'll be delighted to know there are plenty of restaurants in Frisco.
Where to Eat in Frisco, CO
With over 20 restaurants on Main Street alone, all within walking distance, your taste buds will rejoice with all of the delectable options. Options range from contemporary takes on local classics, locally sourced organic fairs, high-altitude pizza, BBQ, primo prime steaks, the list goes on.
So which restaurants in Frisco, CO, do we recommend!? Below are 8 great picks we'll think you'll enjoy. But do be aware, this list of restaurants is in no particular order, and will most likely change over time, so we encourage you to check back when you're in, or planning to be in, Colorado ski country again!
The Uptown on Main
Style: Casual Dining
The Uptown on Main in Frisco is a great place to meet family and friends after a day of adventure in Summit County. There are gluten free, vegan and vegetarian choices including the Impossible Burger. Uptown on Main offers 12 beers on tap, a great wine list and delicious craft cocktails. Be sure to stop by for a great meal in a friendly and beautiful setting.
Uptownfrisco.com | 304 Main St, Frisco, CO 80443 | 970-668-4728
Vinny's
Style: Organic, Farm-Fresh Pub
This cozy eatery & bar offers farm-fresh fare & pub grub with a Continental twist in rustic surroundings. Vinny's is truly committed to being as fresh as possible, even boasting, "There is also NO microwave, deep fryer, styrofoam, or pre-made, boxed foods shipped from food suppliers!" So if you're looking for an affordable, and natural, meal check out Vinny's!
vinnysfriscorestaurant.com | 409 Main St Suite 201, Frisco, CO 80443 | 970-668-0340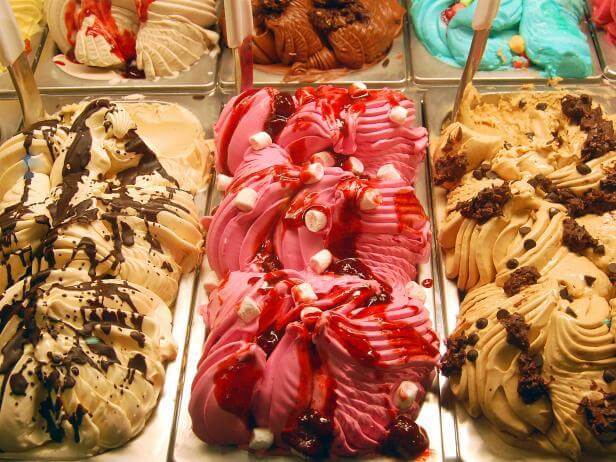 I Scream Gelato
Style: Italian-style gelato ice cream shop
If you've never tried gelato, then you need to check out I Scream Gelato. This little ice cream parlor entices your senses, right as you enter, with their glass display showcasing their beautiful flavors. You'll find more traditional flavors, of course, but if you're feeling adventurous we highly recommend you try their cheese cake or even popcorn flavors!
scream-gelato.com | 269 E Main St, Frisco, CO 80443 | 970-485-6455 | View Business Listing
Moose Jaw
Style: American Restaurant
This unpretentious neighborhood bar is known for burgers & brews in a convivial ambiance with pool & games. They're even known to have the best burger in Summit County. Moose Jaw has served amazing burgers (and other great menu items) since 1973. So head on up to The Moose Jaw in Frisco, Colorado and feast your eyes on the greatest burger ever made.
moosejawfrisco.com | 208 Main St, Frisco, CO 80443 | 970-668-3931
Frisco Prime
Style: Traditional Steak & Seafood
Frisco Prime is a traditional steak & seafood restaurant in a converted inn serving dishes made from organic produce. Each dish's ingredients are carefully selected to be fresh, making every bite a delight. One good thing to know, however, is we highly recommend you book a reservation in advance as they're quite popular.
friscoprime.com | 20 Madison Ave, Frisco, CO 80443 | 970-668-5900
Peppino's Pizza & Subs
Style: Casual Dining
Peppino's is a vivid eatery doling out pizzas, sandwiches, beer & other items in a nothing-fancy setting. But the lack of fan-fare does not apply to their food. Their primary sauce is an old family recipe blending fire roasted and whole peeled Roma tomatoes with fresh garlic and a proprietary blend of spices, all made in-house. Yum!
peppinosfrisco.com | 610 Main St, Frisco, CO 80443 | 970-668-5128
Bread+Salt
Style: Contemporary Bistro
A contemporary bistro featuring classic & creative breakfast & lunch fare, plus outdoor patio tables. While Bread+Salt is a classical breakfast place, they use seasonal ingredients that results in a menu that changes with the seasons. If you're looking for the best breakfast to start your day of adventure, check them out!
breadandsaltfrisco.com | 401 E Main St, Frisco, CO 80443 | 970-668-0902
Highside Brewing
Style: Brewery and BBQ
Soak in the views from the comfort of their taproom while sipping on a diverse selection of beer. Enjoy live music and incredible food, while reflecting on the days' adventure. And if you always include your furry friends, they are welcome on the first floor.
highsidebrewing.com | 720 Main St, Frisco, CO 80443 | 970-668-2337
Looking for where to eat in Breckenridge? Check out our where to eat in Breckenridge blog here!