The Best Colorado Ski Country Vacation Planning Guide
Wander into the heart of the Rocky Mountains for your next family Colorado summer vacation and explore all the various activities to do in both Vail Valley Colorado and Summit County Colorado
Investigate what to do in Colorado Ski Country
Whether you're with family, friends, summer or winter - there's always fun to be had in the Rocky Mountains.
Your Trusted
Colorado Ski Country
Vacation Planning Resource
Where do you start your Colorado vacation planning? Right here with What To Do!
WhatToDo.info does the research for Colorado ski resorts and surrounding areas so you don't have to.
The WhatToDo Difference
Curated by people who actually live in the area year round.
Exclusive coupons only found in our guidebook or website.
Only the best local businesses to make your trip great.
As a locally run company, we not only know the businesses in our area, but we interact with them on a regular basis. Each business listed in our guidebook and on our website is owned or managed by real people who love living, playing, and working in the mountains of Colorado and want to share their knowledge with you. This way when you are traveling you can take the guesswork about who to do business with and focus on having fun!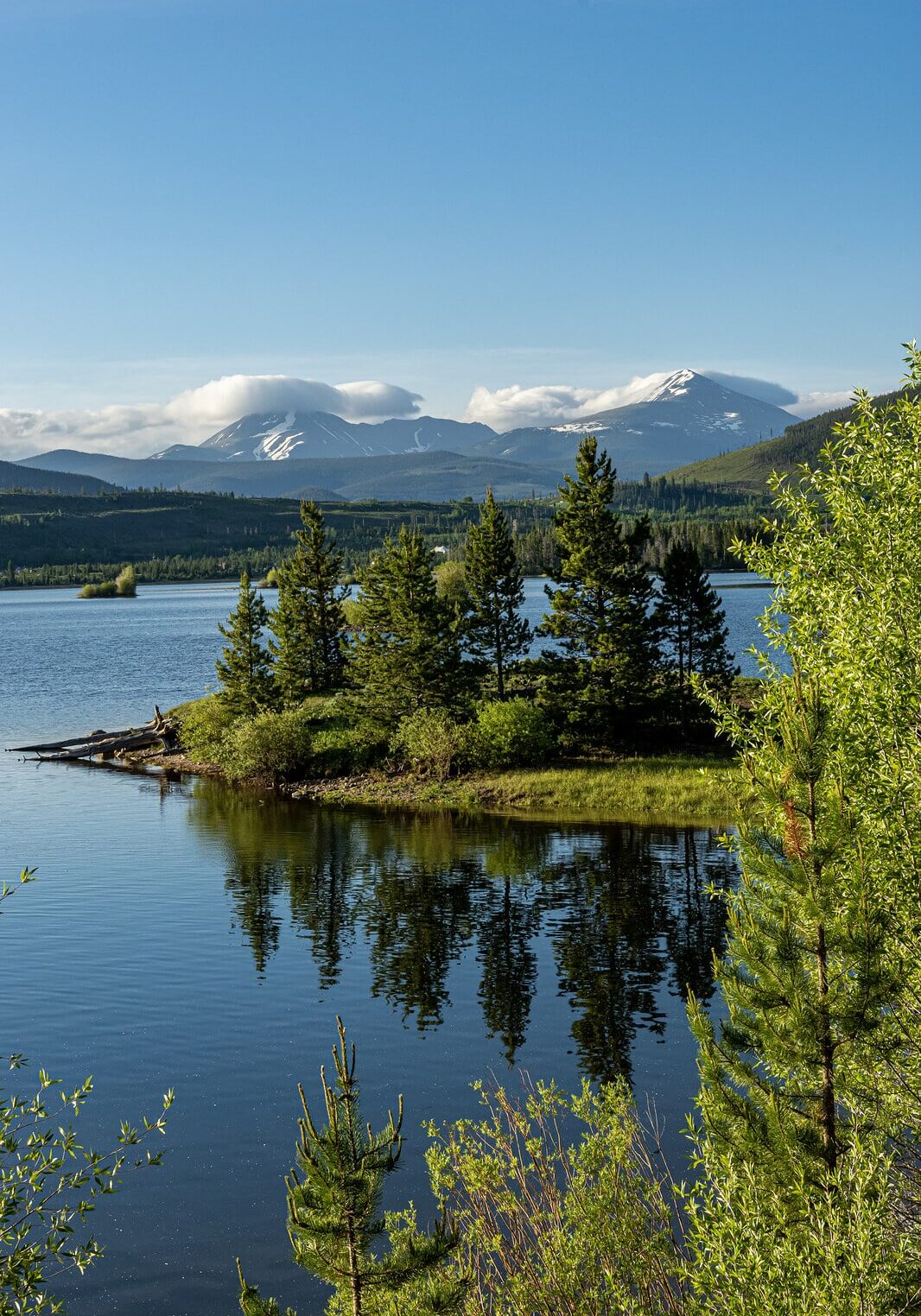 What to do in Colorado Ski Country
Besides deciding on what ski resorts to hit, discover all kinds of fun
in the Vail Valley & Summit County areas.
Destinations Worth Bragging About
Breckenridge
Breckenridge's rich mining history and friendly, local atmosphere are sure to please. Step back in time as you walk along Main Street, past the historic buildings that have stood for more than 100 years. Year-round activities await the outdoor recreationist. Enjoy one of Breckenridge's escape rooms, or explore the many restaurants, boutiques, shops, galleries, cafés, and nightclubs that promise the perfect vacation.
Silverthorne
Silverthorne is an outdoor enthusiast's playground with its central location, convenient access to local ski resorts, biking, hiking trails, parks, playgrounds, and the famed Blue River. If you are not a fan of the outdoors you can check out the outlets at Silverthorne.
Dillon
Dillon is the perfect family getaway close to Breckenridge, Keystone, Vail/Beaver Creek, and Denver. Majestic views of snow-topped mountains and glistening waters make Dillon the perfect setting for your next adventure.
Frisco
Located on the shores of scenic Dillon Reservoir surrounded by snow-capped peaks and the White River National Forest, Frisco is a year-round recreational paradise. Take the time to walk down Frisco's charming main street, starting at the Frisco Bay Marina, or check out the Frisco Adventure Park.
Keystone
Keystone Resort is located in Colorado's Rocky Mountains, comprises over 3000 acres, and spreads across three mountain peaks. Keystone also boasts two villages that offer world-class lodging, shopping and unique dining experiences, like dining on the top of a mountain at 12,000 feet.
Copper
Copper Mountain offers 2,450 acres of skiable terrain and a quaint pedestrian village that feels more like a friendly neighborhood
Vail
Enjoy the many recreational activities that Vail Valley Colorado has to offer. Whatever you want to do, Vail can provide. Walk through stunning Vail Village, or take a hike on one of the many trails. You won't be disappointed!
Avon
Looking for a home base for your outdoor adventures? Look no further, Avon is at the base of Beaver Creek and only a short drive to the Vail Valley's top ski resorts. If skiing isn't your thing Avon has a science and nature museum and an arts festival worth looking into.
Minturn
Take a break from the hustle and step into quaint Minturn. Just minutes from Vail and Beaver Creek, this is the perfect escape!
Beaver Creek
Nestled in the heart of the Vail Valley, Beaver Creek offers a great escape into luxury mountain living.
Eagle
Step into a historic downtown area and enjoy an afternoon of strolling in and out of shops and restaurants.
Red Cliff
Venture into an unknown haven. This quiet town boasts amazing views and a rich history. Just a short drive from Minturn up a beautiful mountain pass.
Edwards
Experience the Colorado outdoors like never before. Edwards offers an outdoor shopping center nestled by the Eagle River for a relaxing day of shopping., or if animals are your thing the bearcat stables are located nearby.
Gypsum
Get out and enjoy the warmer days with a stop by Gypsum.
Leadville 
Easily accessible from both Summit County and the Vail Valley. Offering a rich mining history and a Charming main street to wander down. Also, boasts unique annual events, such as Boom Days and Skijoring. There's even a train ride you can enjoy while catching a glimpse of the breathtaking back country.
Frequently Asked Questions When Visiting Colorado
What is the weather in the summer?
Colorado boasts sunshine year round. During the summer we often have very nice mornings and afternoon thunderstorms.This means try to get your outdoor adventures done before lunch.
What is the altitude?
Summit and Eagle counties have varying altitudes depending on where you are. Elevation ranges from around 6,000' in the far western side of Eagle County to over 9,000' in parts of Summit County. The altitude at the top of the ski areas is over 10,000'. There are several mountains over 14,000', and are popular hikes for those who want to challenge themselves, and have the bragging rights of climbing a Colorado 14'er.
And just a short drive to Leadville will get you a stunning view of the two highest peaks in Colorado, Mt. Elbert and Mt. Massive.
How do I avoid altitude sickness?
Whether you are driving or flying to the high country, it is best to plan to spend a night in Denver to get a bit acclimated before coming to the higher elevations of Summit and Eagle Counties. Once you arrive, plan to take a day or two to take it easy. Drink plenty of water and eat a higher carb diet. Avoid alcohol and smoking for the first couple of days while you adjust to the altitude. Most people adjust and are able to have a great time.
What should I pack for my summer vacation?
Summers are generally warm. Usually from the low 60s to the mid 80s depending on your location. When packing, take into account the activities you plan on participating in while here. The evenings and nights still get quite chilly in the summer, so a sweater or jacket is recommended. Sunscreen is always a good idea at this high altitude.
What types of activities are there in the summer?
Colorado ski country offers a plethora of summer activities. The excitement is never far with all the options. Take a day and experience the thrill of whitewater rafting. Experience the joy of summiting a 14'er. Relax on a stand up paddle board. Take in the scenery on horseback.Need a break from the great outdoors? Look no further, the area also offers a variety of unique shops, restaurants, escape rooms and art classes. The options are endless!
How far are you from Denver?
Getting to the mountains is an easy drive from the Denver area.
Vail is approximately 110 miles West of Denver. It is about a 2 hour drive.
Breckenridge is about 80 miles West of Denver and should take about 1 ½ hours.
Will I see any wildlife?
If you are lucky, you might see any number of wildlife. Deer, elk, moose, fox, coyote, black bears, and antelope all live in the area. As a general rule, you need to get up early and head out on a quiet hike to see these animals. But you never know, sometimes you find them in the least expected places. Bald Eagles and Osprey can often be seen soaring overhead, and along the rivers fishing for a meal.