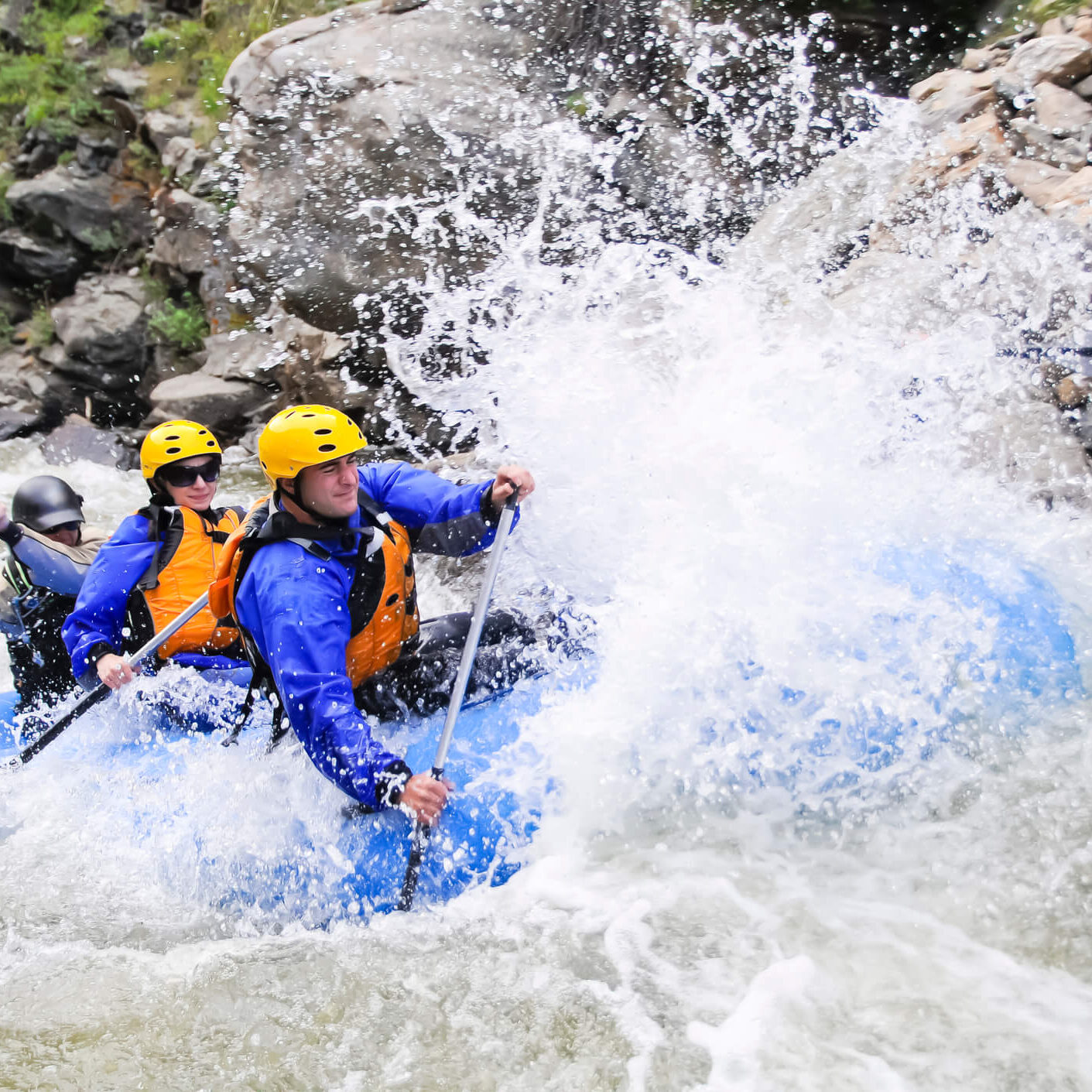 10 Things To Know About Colorado Rafting
Planning a Colorado rafting trip on your Summit County vacation? There are lots of options near Breckenridge, Keystone, Dillon and Frisco. If it's your first rafting trip, you probably have a lot of questions. Whether you have safety concerns or are curious about what to expect, we've got answers!
What To Do spoke with Kevin Foley, president of Performance Tours Rafting, a Colorado rafting company with 30 years of experience rafting 5 popular rivers. Voted "Best Rafting Company" 5 times, Performance Tours knows all the insider tips for a fun, safe and comfortable trip.
Colorado is one of only two "headwater" states in the U.S., meaning all rivers flow out of the state while none flow in. The other is Hawaii. Plus, Colorado's Arkansas River is the most popular commercially rafted river in the United States. That's two prime reasons to come to Colorado for a rafting trip – or fit one in while you're here.

All commercial rafting outfitters are licensed by the State of Colorado. These guys and gals know what they're doing! All river raft guides go through a rigorous state-required guide certification program. Check out All our rafting company listings.

There are lots of trip options for all ages and ability levels on a variety of Colorado's most spectacular rivers. You'll want to consider the skill level and interest of everyone in your trip when you make your reservation. If your group has drastically different preferences (i.e. one person wants whitewater and one person wants a relaxing float to take pictures), you might consider splitting the group up. This is often an option with a rafting company that offers many trips every day.

Trips vary in length from 1 hour to 5 days. Pick a duration that suits your group. If you get fidgety doing one activity for more than a couple hours, you might not want to sign up for a full day.

Guests have the option of participating by paddling, having the guide row everyone in an oar boat, or going in a "paddle assist" boat which is a combination of the two. Consider the physical capability of participants, but don't be afraid to challenge yourself! Isn't that why you're doing it?

Flows on the rivers are highest during the snowmelt season in June and will gradually decrease throughout the summer. What that usually means is early summer = more excitement.

Even if it's hot, you might want a wetsuit! The river temperature is coldest in June and warms as the river levels subside and air temperatures warm the water later in summer. Most people wear wetsuits, booties and splash jackets during the "high water" early season. After all, much of the river was snow only a short time ago! Even if the air temperature is balmy, a couple hours of spray will cool you off. And nothing will distract you from a fun experience like being cold. Most rafting companies offer wetsuits.

Everyone must wear a Coast Guard-approved personal flotation device to participate. Therefore, even good swimmers must wear a PFD. In contrast, even "non swimmers" can enjoy a trip on most mild to moderate sections of river. PFDs are provided by rafting companies.

Wondering what to wear? Performance Tours recommends comfortable, quick drying clothing. Dress like you are going to the beach or pool and avoid cotton since it does not insulate when wet. Protective footwear is required. For example: an old pair of sneakers, sandals with retention straps, or "wetshoes". Crocs and flip flops are not allowed since they would fall off of your feet.

What to bring? Always recommended: a hat, sunscreen and sunglasses (with a retention strap). A dry outfit to put on after the trip is also a good idea. (Don't bring it in the raft, though!)