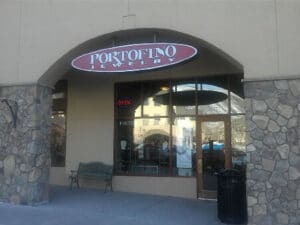 Jewelry Making- Portofino Jewelry offers a unique experience to visit & make jewelry in the store. Creating jewelry is easier than you think. All ages & skill levels are welcome. Prices begin at $25. Call for an appointment to enjoy our hospitality anytime, or make a reservation for larger groups. It's relaxing & fun! Special Events, like a Birthday or Bridal Party, can be scheduled as well. Portofino Jewelry is located in Chapel Square in Avon. 970-949-1404
Family Fun/Arts and Crafts- Portofino Jewelry is a fun place for families to create sparkly & unique jewelry. Our trained staff will help you. Call to make arrangements to come in. We make it easy for kids. Kids can choose from lots of beads & charms that are cost-appropriate. A handmade keepsake helps create memories of your time in the mountains. Kids can make wearable art. FUN FOR ALL! Portofino Jewelry in Chapel Square (Avon) near Wishes Toy Store. 970-949-1404.
Shopping- Fantastic gift ideas for all ages at Portofino Jewelry. Creative jewelry made in all metal types, engagement rings, women's clothing, accessories & watches. Excellent personal service has been our goal since 1998. Our Master Jeweler will make exactly what you want! We offer jewelry & watch repair, as well as free jewelry cleaning. Gift wrapping is always free. Jenny does ear piercing for all ages (22 years of experience). Portofino Jewelry is located in Avon's Chapel Square.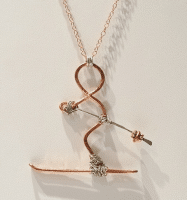 Portofino Jewelry offers a unique experience to visit & make jewelry in the store. Creating jewelry is easier than you think. All ages & skill levels are welcome. We make it easy for kids. Kids can choose from lots of beads & charms that are cost-appropriate. Prices begin at $25. Call for an appointment to enjoy our hospitality anytime, or make a reservation for larger groups. It's relaxing & fun! Special Events, like a Birthday or Bridal Party, can be scheduled as well. Fantastic gift ideas for all ages at Portofino Jewelry. Creative jewelry made in all metal types, engagement rings, watches, women's clothing & accessories. Excellent personal service has been our goal since 1998. Our Master Jeweler will make exactly what you want! We offer jewelry & watch repair, as well as free jewelry cleaning. Gift wrapping is always free. Jenny does ear piercing for all ages (22 years of experience). Portofino Jewelry is located in Chapel Square in Avon. 970-949-1404