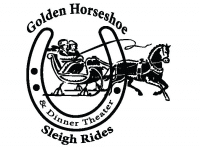 Golden Horseshoe Sleigh Rides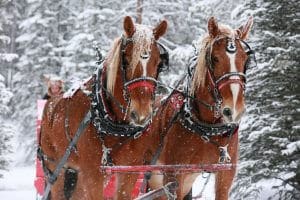 This business does not offer summer services at this time.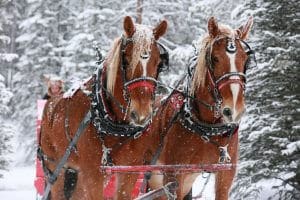 Travel by horse-drawn sleigh at Golden Horseshoe Sleigh Rides, through the White River National Forest, pulled by our Giant and Beautiful Draft Horses. Learn about the history of the Swan River Valley, while snuggled up in warm blankets with a Hot Chocolate made just for you in your hands, while traveling in a setting that brings Colorado history to life. Our Sleigh Rides are perfect for families of all ages. For a special event check out our signature Dinner Theater Sleigh Ride, shows start January 7th.