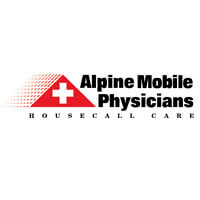 Alpine Mobile Physicians Summit County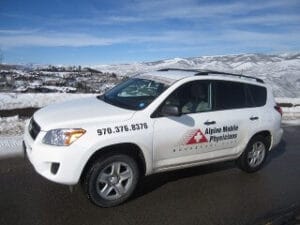 Whether you are a visitor who suffered an injury or a homeowner with an illness, Summit County offers a wonderful mobile house call service for those in need. You can avoid the waiting room altogether and be cared for in the comfort of your home or hotel room. Doctors are carefully selected for a comforting bedside manner, and they provide you with illness and minor injury evaluation and treatment. Services offered by mobile physicians: Mobile Pharmacy, Pediatric Services, Expedited X-Rays, Altitude Illness Prevention & Treatment (includes oxygen administration). Feeling sluggish or not sleeping well? Oxygen can get you back on your feet and feeling 100% so you can continue to enjoy your vacation. Feel your best and enjoy the mountains – 24 hours a day, 7 days a week – Hassle-free, we deliver it to you affordably and competitively priced. Reserve online at http://o24u.co or call (970) 471-1421 anytime.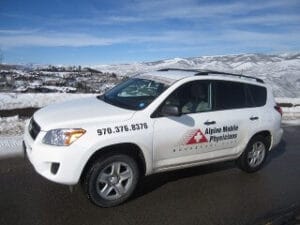 This business does not offer winter services at this time.