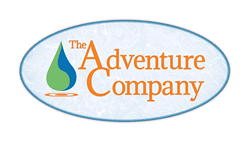 This business does not offer winter services at this time.


Ready for adventure? Enjoy Hot Air Balloon rides, kayaking, atv tours, horseback riding, ziplining, fishing, and white water rafting. Started in Breckenridge in 1987, you can rest assured your loved ones will be safe AND have loads of fun with one of TAC's experienced guides.
Rafting – Treat yourself to Colorado's best quality RAFTING Adventures. Since 1987, we have emphasized safety and quality allowing you to enjoy your adventure to the fullest. From ½-Day to 5-Day trips: whether it's beginner, intermediate, advanced, or expert whitewater that floats your boat, we have the perfect trip for you! As a family-owned Breckenridge company, we offer daily pick-ups in Breckenridge, Frisco and Keystone. Let our experienced guides spoil you while you make lifelong memories.
Fishing – Founded in Breckenridge in 1987, we have earned our reputation for top quality by offering fishing and rafting trips packed with premium features. Our emphasis on safety and quality promotes a true sense of comfort, allowing you to enjoy your adventure to the fullest! Choose from fly or spin fishing and rely on our local knowledge to learn the best techniques and help land your trophy fish. Ask about our combo trips and combine 2 fun outdoor activities.
Ziplining – Our zipline tours provide expansive views of the Rocky Mountains. Feel the wind in your hair as you fly through the air. Combine ziplining with one of our rafting, fishing or inflatable kayaking adventures to enjoy 2 different half-day activities and our Ultimate Fajita Buffet in one day. We've combined our most popular activities into money-saving bundles to quench your thirst for adventure.
Horseback Riding – Our 2-hour guided horseback rides explore beautiful Colorado Rocky Mountain scenery at a pace perfect for taking in all of the wonders of the area. Combine your horseback riding adventure with whitewater rafting, fishing or an inflatable kayak trip! After an action-packed morning on the river and our famous Ultimate Fajita Buffet, you'll head over to jump on a horse for a true Wild West experience.
ATV Tours – Gear up for an exhilarating ATV ride in the Rocky Mountains. All guided and unguided ATV tours take you into the backcountry of Colorado where you experience breathtaking views, ghost towns, and unbelievable rides. Combine a morning of exciting whitewater rafting, fishing or an inflatable kayak trip with a guided or unguided ATV tour and enjoy our Ultimate Fajita Buffet. It's sure to be a day you won't soon forget!
Kayak Adventures – Ready to try something new? The variety of whitewater in Colorado makes it the perfect environment for INFLATABLE KAYAK trips of all skill levels. Our experienced guides can help navigate some of Colorado's most famous whitewater. As a family-owned Breckenridge company in our 33rd year in business, we understand the importance of individual attention and great customer service. Ask about our combo trips and combine 2 fun activities.
Hot Air Balloon Rides – Enjoy the best of Colorado in one breathtaking day! Be sure to bring your camera to capture the memories as you start your day sailing over the Rocky Mountains in a hot air balloon. Enjoy our Ultimate Fajita Buffet after a spectacular morning and gear up for an afternoon on the river. With our combo trips, you can pair your balloon ride with a rafting, fishing or inflatable kayak adventure.