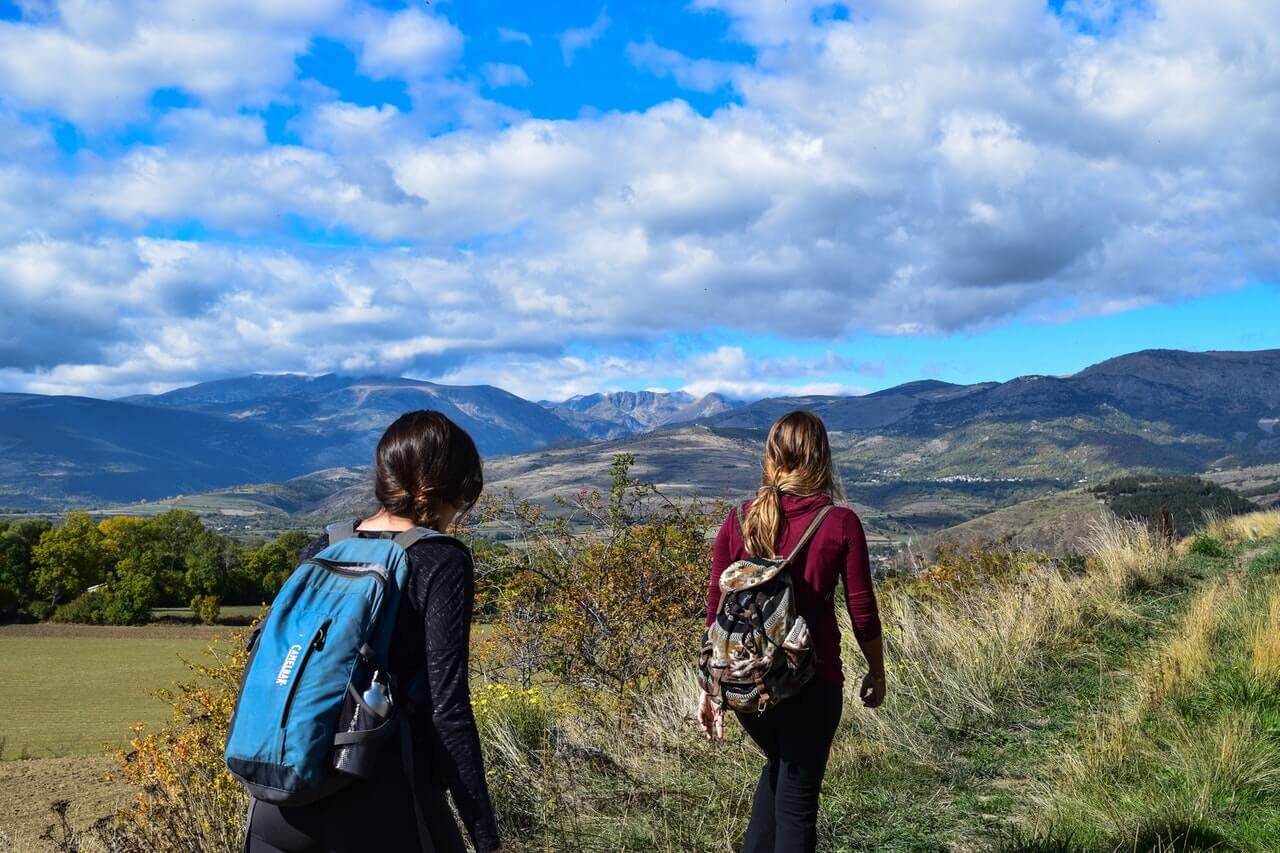 Vail Nature Activities with Walking Mountains Science Center
Last Updated August 20, 2022
/
Published July 7, 2020
LET'S TALK DIRTY: GETTING BACK TO NATURE IN VAIL
If you've ever taken a summer trip to Vail or Beaver Creek, you already know you'll find fabulous activities like mountain biking, hiking, rafting and horseback riding. You'll also find a mind-boggling array of events like athletic competitions, outdoor concerts and festivals.
So, what do all these things have in common? Being outside in the great outdoors of the Rocky Mountains, of course! But, if you really want to focus on Vail nature activities, here are some activities to help you really dig in to an outdoor experience. Unless specified, these are great family activities, accessible to all ages and requiring moderate physical exertion. So, dig in the dirt! Get your feet wet! Delight your eyes (and your brain)! And be sure to wear your sunscreen.
Walking Mountains Science Center is an innovative learning campus with interactive indoor and outdoor exhibits that encourage visitors to get curious about their natural surroundings. The ten acre property offers opportunities to explore a stream, a pond, wetlands and also has National Forest access. It's FREE and open daily 9 to 5, so visitors can stop in at any time for as long as they want.
Walking Mountains also offers an impressive selection of scheduled activities to satisfy any interest and varying levels of fitness. It offers preschool programs and summer camps just for kids, as well as all-ages programs for families and adults like free guided nature walks and bird walks.
If you're in Vail Village, a short walk on the scenic bike path along Gore Creek will get you to the Vail Nature Center. You'll find educational displays celebrating the area's wildlife and staff ready to answer just about any question. It's only open during the summer, so take advantage while you can!
While the Vail Nature Center offers activities for the more athletically inclined, like half-day and full-day backcountry hikes, its (arguably) best offerings are the family-friendly programs that get kids and parents (and grandparents, aunts and uncles and everyone else) excited about the natural splendor of the area. Options include Beaver Pond Tours and Wildflower Walks and evening programs like S'mores & More and Stories in the Sky stargazing.
This unusual activity is great for curious kids who love learning and being outside. For ages 6 to 12 years old, the 3-hour program is entertaining and interactive with an informative talk and the chance to explore a "dino excavation site" where young dinosaur enthusiasts can hold real fossils, bones and teeth. They'll find footprints and see a life-sized T-Rex and Triceratops.
OTHER ACTIVITIES
If fly-fishing doesn't interest you, there are literally countless other activities available in the Vail Valley for your family vacation. Here are just a few options:
Rent a Bike and enjoy the scenic bike paths and exhilarating single track of Vail Mountain and Beaver Creek Mountain. Check out our local directory of bike rentals to find your next adventure.

Take a Segway Tour. Explore Vail like never before with the only authorized Segway tour company in the valley. Vail Segway's enthusiastic local guides are ready to lead you on an epic outdoor adventure while sharing the ins and outs of our beautiful mountain town. Tours are available in Vail, Avon, and Aspen.

Horseback Riding and Trail Rides are one of the best ways to take in the Colorado scenery. There is nothing more serene than getting into the beautiful backcountry on the back of a beautiful horse. Kids (and adults) love to play cowboy for the day!