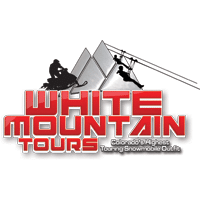 White Mountain Snowmobile Tours (Top of the Rockies Zipline)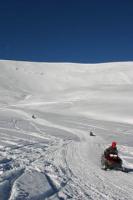 White Mountain Tours has provided safe and exciting tours at the Top of the Rockies for more than 30 years. We are located off Highway 91, approximately 13 miles south of Copper Mountain from Exit 195 on Interstate 70, only minutes from all major ski areas. Enjoy Family, Performance and High Adventure snowmobiling on the Continental Divide or a Snow Cat/Snow Zipping adventure. Fly side-by-side on twin zip lines on four of the six sections of the course, then fly the BIG NUGGET to our 100-foot sky tower (It's a TRIPLE ZIP!). Experience the 5-hour Thrill Seekers Combo with snowmobiling and zip lining. It's the ultimate! Close to all major ski areas.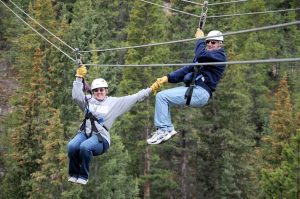 Explore our 2,500-acre PRIVATE preserve high on the slopes of Mount Arkansas, almost a 14-er at 13,750′ of altitude. Ride 6-ton Monster Trucks to the first Zip platform at 11,500 ft. EXPERIENCE over 8,000′ of zip lines on 6 different sections, 4 with twin lines. All zips have double cables for safety. "Self Braking" is not required. For the Grand Finale, fly the BIG NUGGET to the end of the line.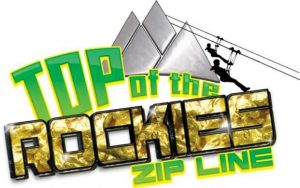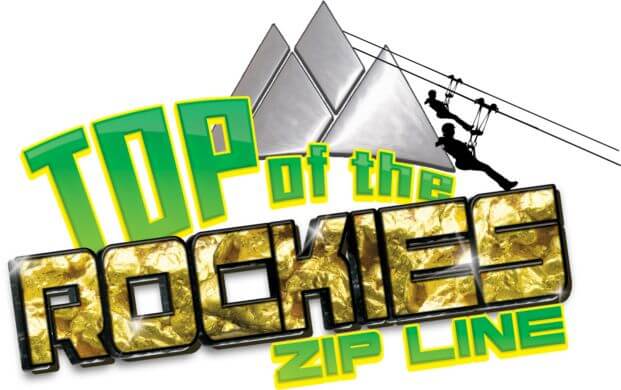 IT'S A TRIPLE. See 14,000′ mountains & old mining claims from the 6 spacious landings of the 100-ft SKY TOWER. Watch for the resident elk herd and other wildlife. Combine Rails with Zipping & lunch for the ultimate tour. We are the ONLY zip line to fly over a train. 15 mi. S of I-70 on Hwy 91, Exit 195 Copper Mtn.