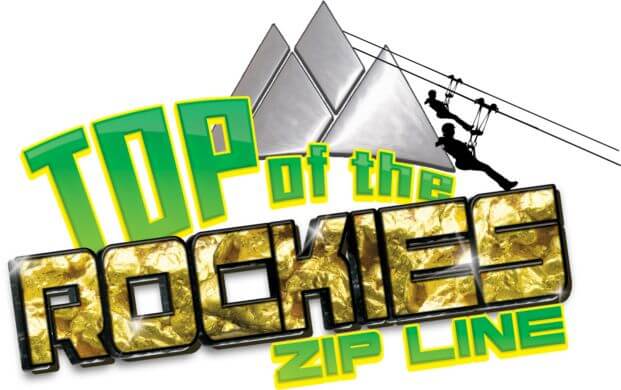 Top of the Rockies Zipline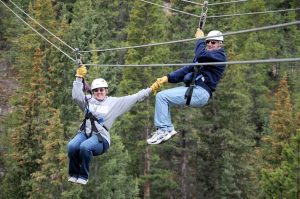 This business does not offer winter services at this time.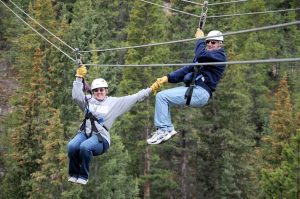 Explore our 2,500-acre PRIVATE preserve high on the slopes of Mount Arkansas, almost a 14-er at 13,750′ of altitude. Ride 6-ton Monster Trucks to the first Zip platform at 11,500 ft. EXPERIENCE over 8,000′ of zip lines on 6 different sections, 4 with twin lines. All zips have double cables for safety. "Self Braking" is not required. For the Grand Finale, fly the BIG NUGGET to the end of the line. IT'S A TRIPLE. See 14,000′ mountains & old mining claims from the 6 spacious landings of the 100-ft SKY TOWER. Watch for the resident elk herd and other wildlife. Combine Rails with Zipping & lunch for the ultimate tour. We are the ONLY zip line to fly over a train. 15 mi. S of I-70 on Hwy 91, Exit 195 Copper Mtn.